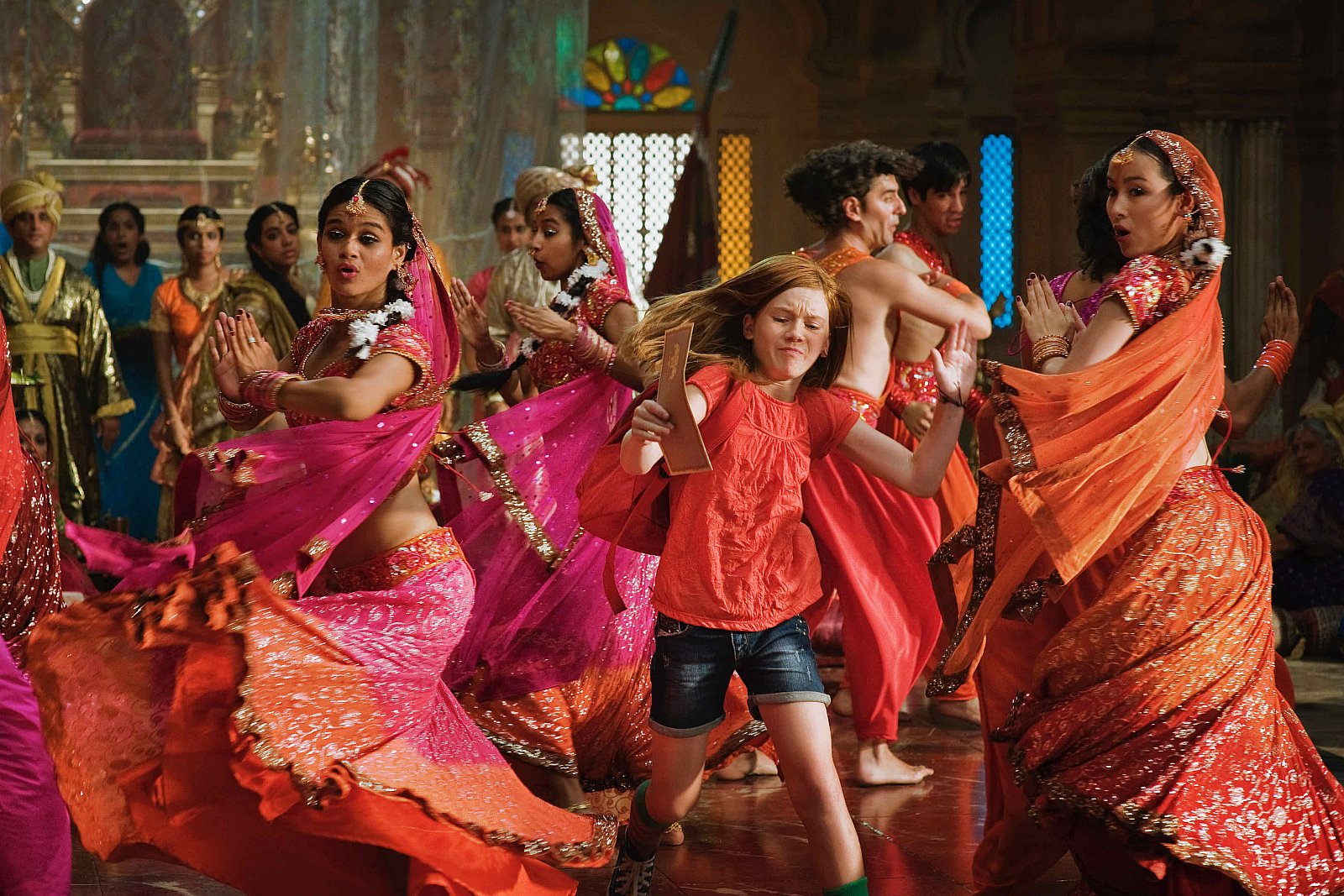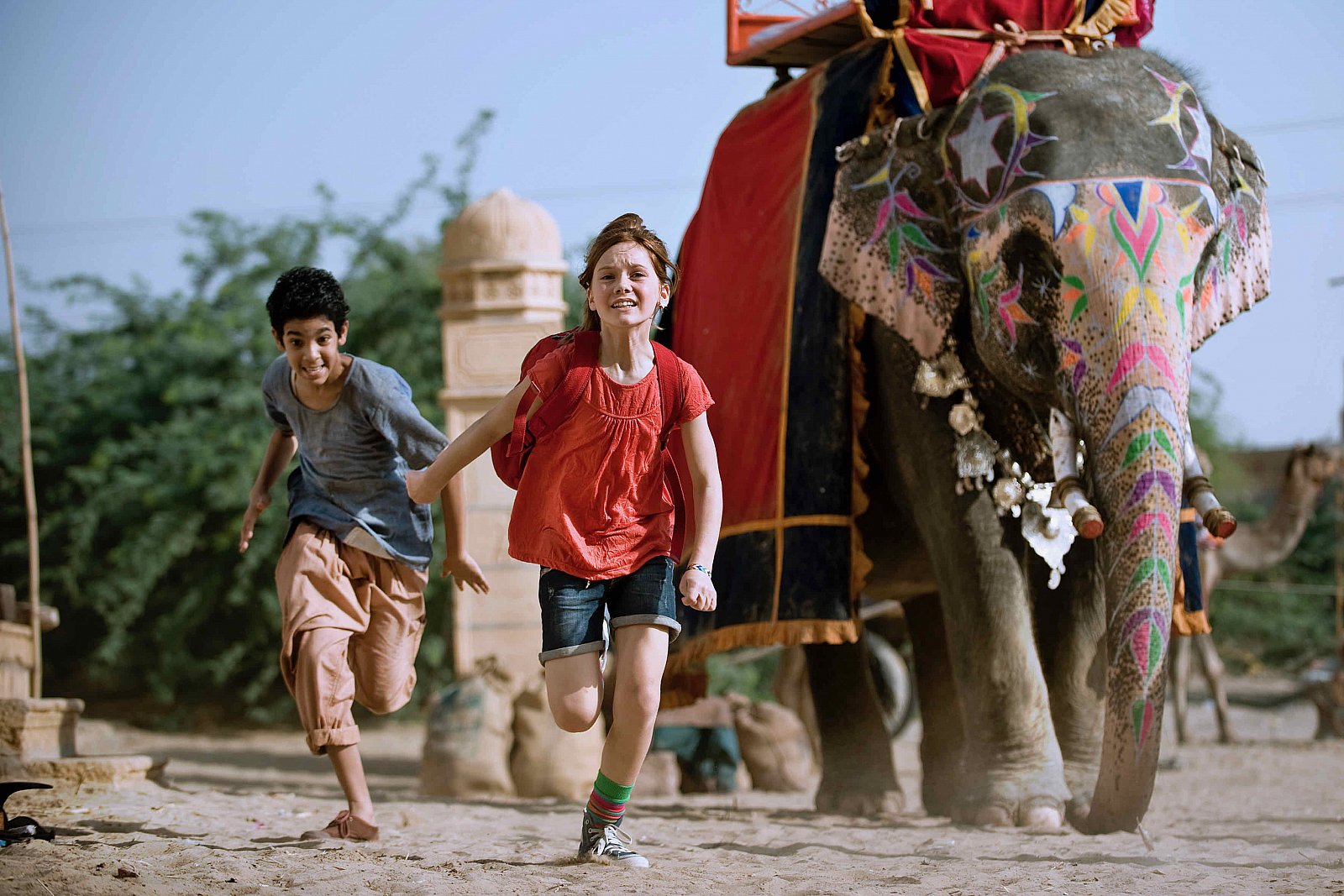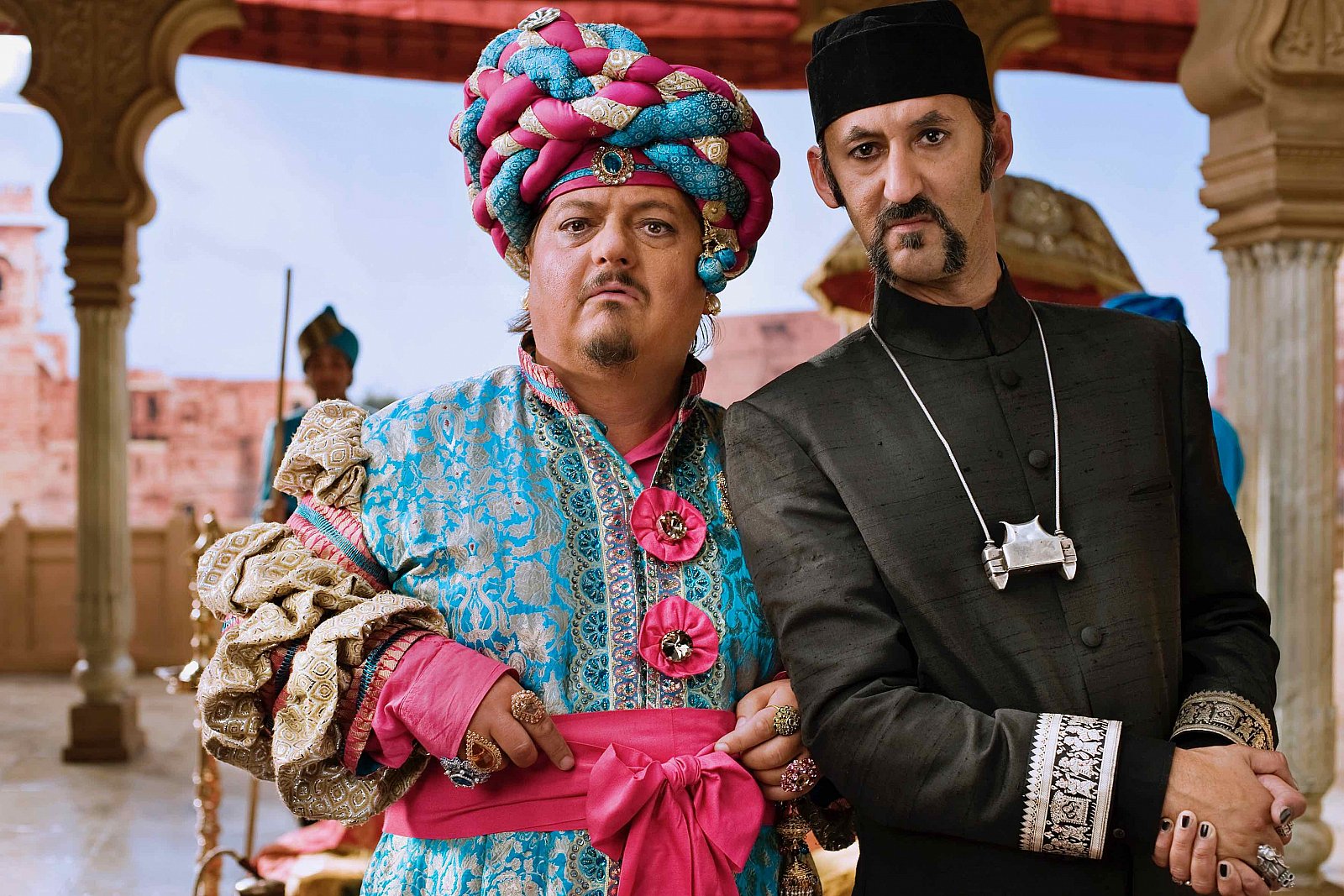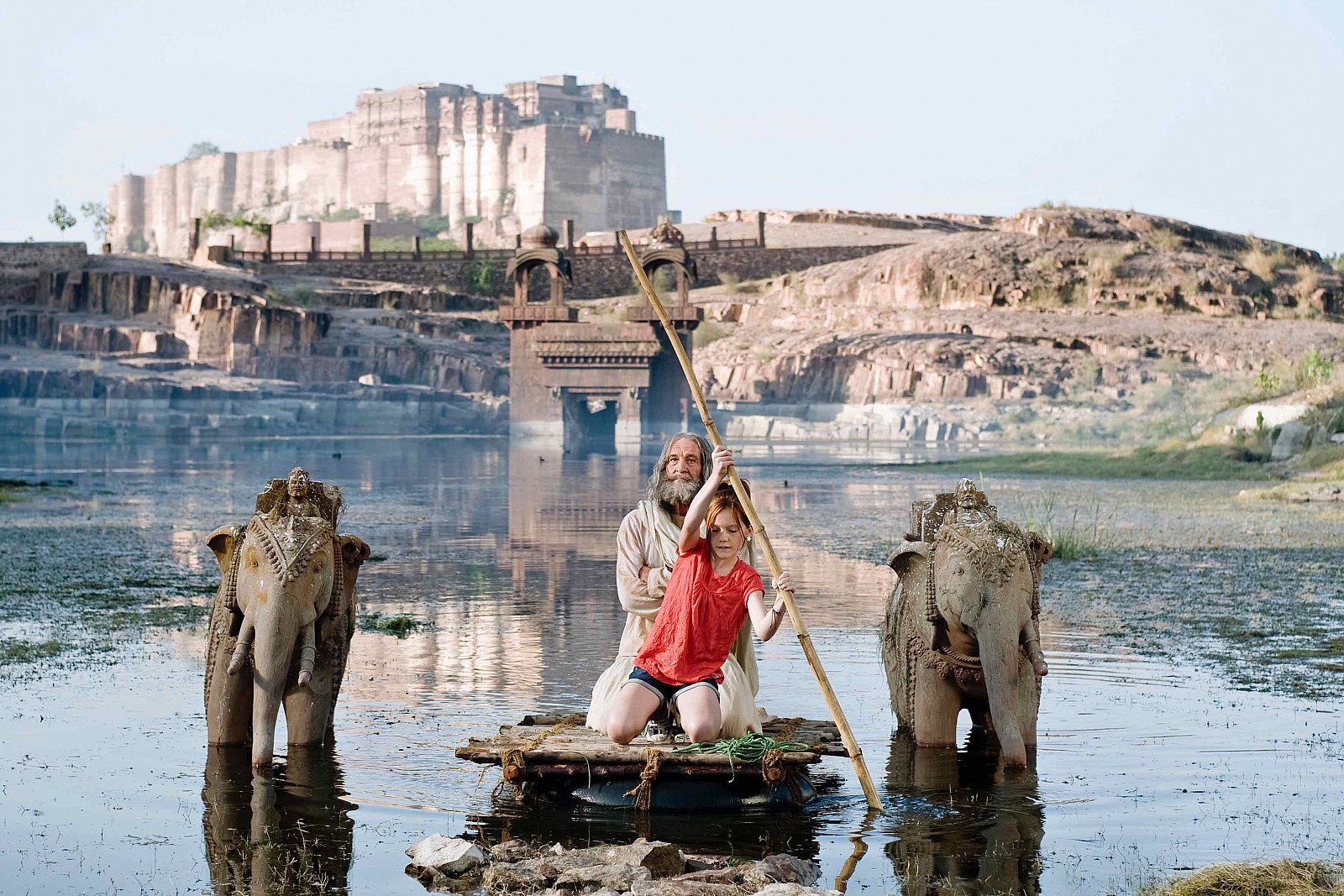 Lilly The Witch – The Journey To Mandolan
Lilly gets a letter, quarrels with Mom and little brother Leon. Rainy day routine, somewhere in the North of Germany? No way. The letter comes from the fabulous desert kingdom of Mandolan – grand vizier Guliman calls upon the reigning Superwitch Of The World. Wrong address? No way. After centuries, wacky Surulunda has finally retired in peace, and schoolgirl Lilly is her successor. But that's top secret, especially at home. Lilly, on her first mission as Superwitch, leaves for Mandolan by a witches' jump, accompanied by her stalwart guardian Hector, the slightly obese flying dragon.
Lilly The Witch
immediately guesses what's wrong with Mandolan. Bad, fat man Guliman and his even worse magician Abrash have made the good king Nandi disappear. Now Guliman wants to ascend the throne. But it's under a spell, and doesn't allow false rulers to mount it – clever piece of funiture, would come in handy on many occasions.
The underage guerilla fighter Musa helps Lilly and Hector prevail in times of danger and sickness. They free king Nandi from the Forbidden City, defeat the bad guys, bring peace and joy back to Mandolan.
A classic fairytale, like from the Thousand and One Nights. Big screen entertainment for everybody who loves to dream of a better world in magnificent images.
HS
Never thought I'd one day make a fairytale movie, based on motives from bestselling author Knister, in cooperation with Disney. Coproduced by four countries, shot in India, lots of high end CGIs, postproduction lasting a whole year – a great adventure for me, with A-list-professionals in every department.