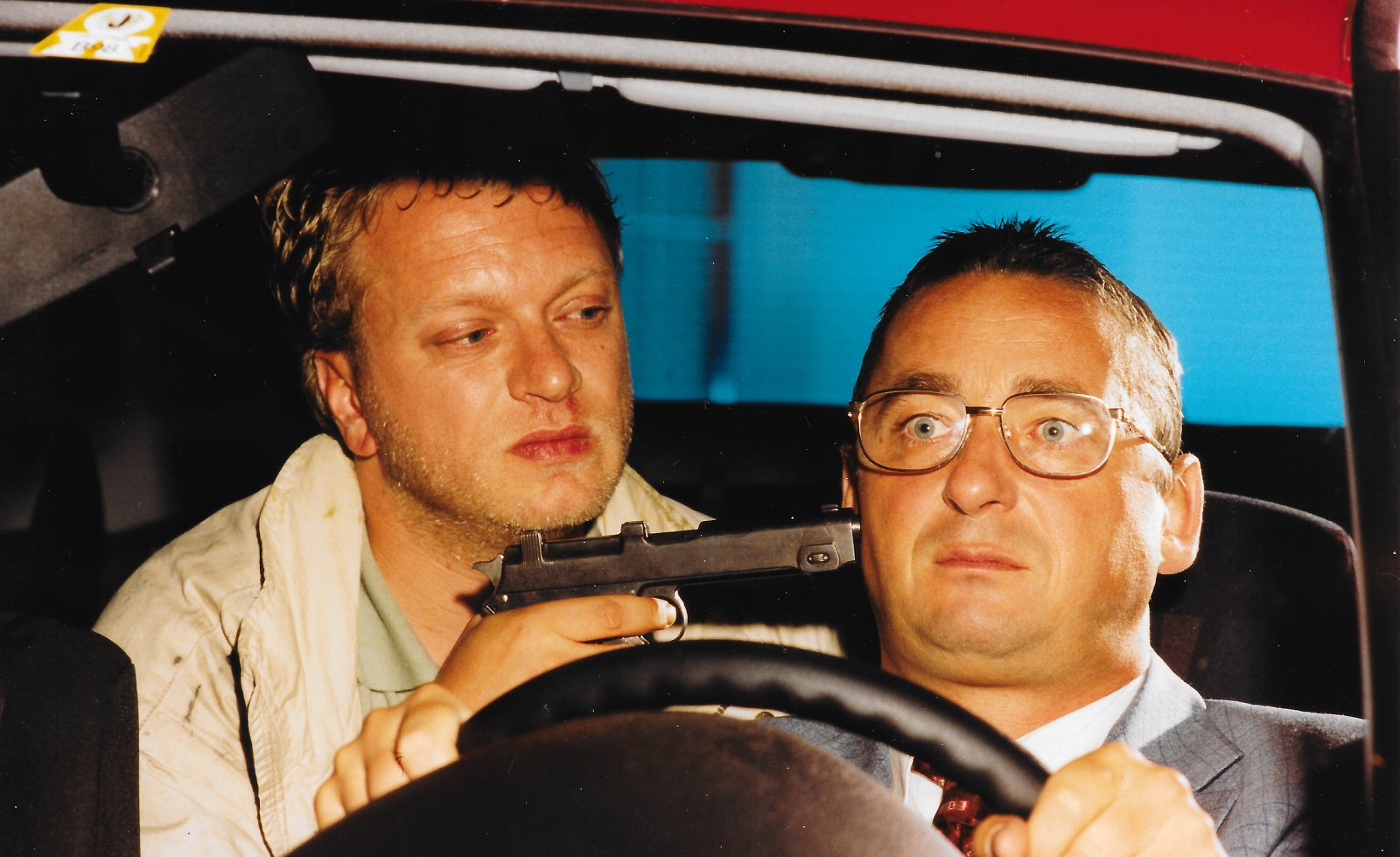 Bloody Harry
Certain rules should definitely be followed by any bank robber. For example, never park the getaway car in middle lane. This could obstruct the flow of traffic, keep garbage trucks from passing – and stall the getaway itself.
But Schellak is no professional. Quite the contrary. And to top it, his beloved Rosi and Guido take off ahead of time, leaving Schellak to see how to get away with the booty. Basically, there's no reason not to chose a driving school's for that purpose – especially, when the fleeing criminal doesn't have a driver's license. But then one should take the instructor hostage and not Harry Fink, who's just the learner.
Thus the flight turns into a farce. The hostage is a pain in the ass. Fink is a Mr. Know-It-All, and Schellak is an obvious weakling. The nightmare couple runs out of breath. The police send their best men on the road, and a TV news team tries hard to track down a top story.
A road movie full of non-starters. A comedy in which standstill emerges as the top speed, and laid-back panic as the utmost danger.
HS
Bloody Harry
is probably the first comedy I made. My other films are mainly satires or tragicomedies. I was offered the film at the spur of the moment, the script was unfinished, preproduction time extremely short – like it is, most of the time. Still, I like the outcome, or perhaps, in spite of it.