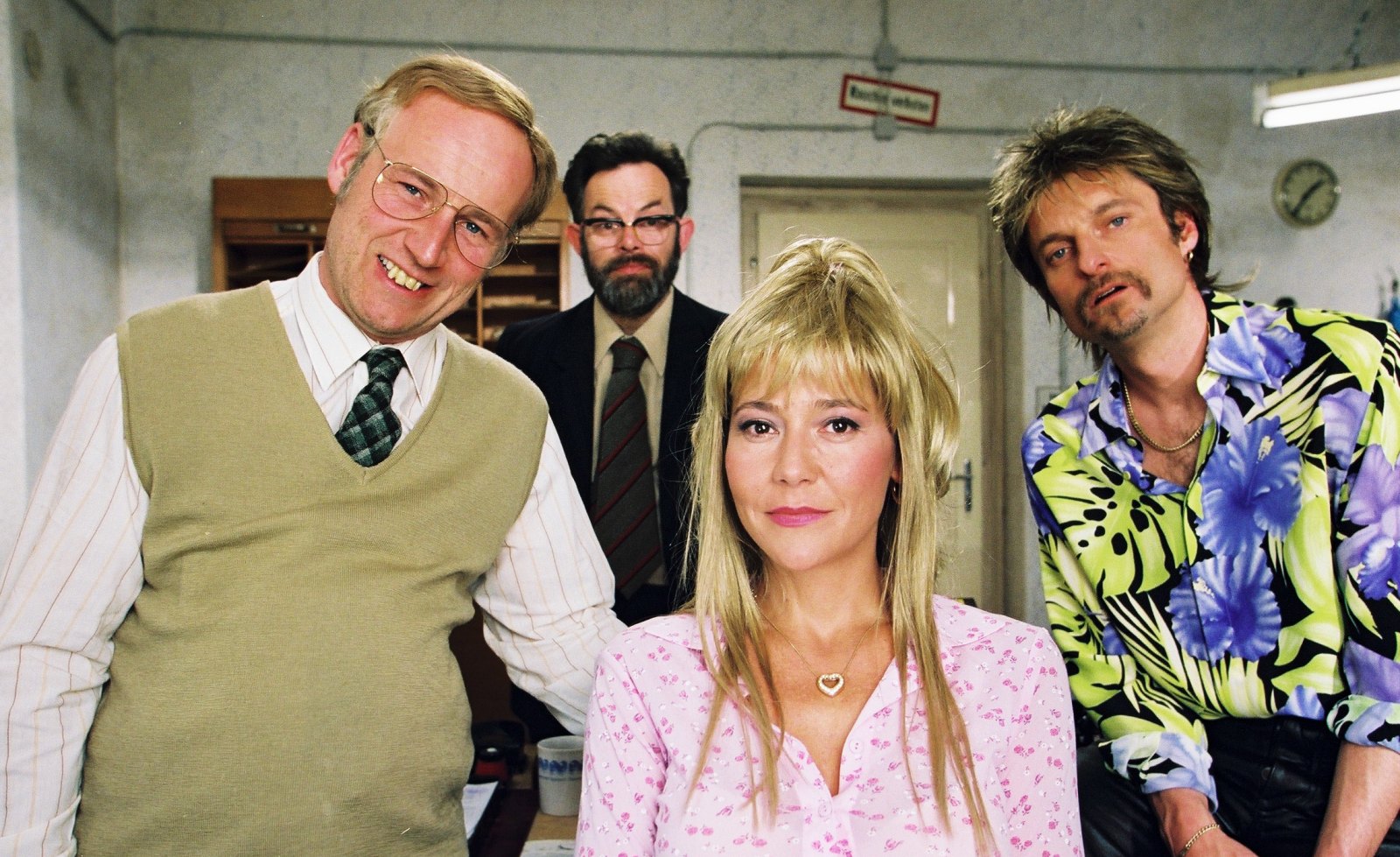 MA 2412
The municipal office in charge of issuing the permits for any kind of Christmas decoration. Under the obscure leadership of the Obersenatsrat, the magistrates Breitfuß, Weber and Mrs. Knackal torture the population – and, of course, Santa Claus, who has to there as a contract worker.
The first truly successful sitcom series of Austrian TV. 4 seasons, 34 episodes – still enjoying frequent reruns.
HS
When two of the co-writers also play the leading roles, chances are good that a new format works. However, everyone of the many who helped me bring this beloved madness to its goal is responsible for the success. At times I wondered why ORF broadcast the series without any censorship.
I was even more surprised, though, when Vienna's municipial administration unveiled a
MA 2412
memorial on the Wienerberg.